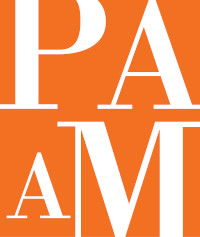 Weekly Auctions of Exceptional Items
Provincetown Art Association and Museum
122 Followers
The Provincetown Art Association and Museum is a nationally recognized, year-round cultural institution that fuses the creative energy of America's oldest active art colony with the natural beauty of outer Cape Cod that has inspired artists for generations. PAAM was established in 1914 by a group of artists and townspeople to build a permanent collection of works by artists of outer Cape Cod, and to exhibit art that would allow for unification within the community. In 2014, PAAM celebrated its Centennial year, with programming and exhibitions that highlighted significant artists, artwork, and events that contributed to PAAM becoming the vital cultural institution it is today. Integral to the community comprising the Provincetown Art Colony, PAAM embodies the qualities that make Provincetown an enduring American center for the arts, and serves as Cape Cod's most widely-attended art museum. As interest in the region's contribution to American art history continues to grow, PAAM presents an ever-changing lineup of exhibitions, lectures, workshops and cultural events that seek to promote and cultivate appreciation for all branches of the fine arts for which Provincetown is known.
Upcoming Auctions
News
Reviews
Past Auctions
Upcoming Auctions from Provincetown Art Association and Museum
Bidder Reviews for Provincetown Art Association and Museum

(

5

)
2 Latest Top ReviewsSee All
Edwin
Belmont, Massachusetts
Ease and fun
This was the first time PAAM held this auction on line and it was wonderful. Exciting to see the bids from on the pieces. They handled pick up really well and I know from other experiences that shipping would have been easy as well. I hope this auction is online next year in case I can't make it to town. It's a great team at PAAM.
Gary
Orleans, Massachusetts
Well done PAAM.
Overall I thought the auction went well and was very well run. One unfortunate criticism. On my cell phone I didn't notice the small button I was supposed to press if I wanted to bid so I lost the Knaths which I would have bid more on above the bid I had placed before the auction. You should give a better more conspicuous instruction about that.
News about Provincetown Art Association and Museum
Past Auctions from Provincetown Art Association and Museum
Started Sep 25, 2020 7:00 PM EDT
Provincetown, Massachusetts